Life is challenging when you're dealing with pain or an injury.
Our personalized, drug-free solutions helps you feel better, move better, and enjoy life again.
Experience The Best Of A Hi-Performance Lifestyle
Increase your ability to work and compete at a high level in life, sports, career and all that is important to you.
Enjoy Your Life, Free From Pain
More days filled with your favorite things rather than days filled with pain.
Increase Your Mobility
Get out of bed, move, walk, run, work, train or simply be able to parent without pain.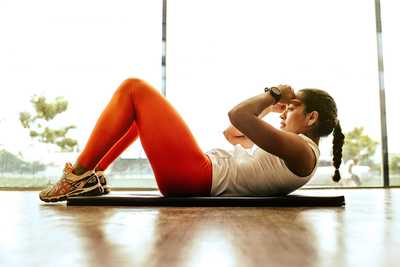 Experience Lasting Results
Become a better, stronger, more agile, more resilient version of you that no longer fears moving, lifting, bending or working.
Wondering if working with a chiropractor is right for you?
Watch this video to learn about how chiropractic care gets you moving again.
We know how frustrating it can be to live with chronic, nagging pain.
By combining traditional chiropractic adjustments with advanced soft tissue therapy, shockwave therapy and movement/exercise therapy we help our patients move from pain to performance.
Starting on your discovery visit day 1 with our detailed functional evaluation and chiropractic examination, our goal is to uncover the underlying cause of your pain, injury or condition and offer a unique solution for you. With an accurate diagnosis and personalized treatment plan, you can expect to see improvement, in most cases, within days.
It's time to feel like yourself again.
Schedule An Appointment
Keep Reading...
Our team is ready to help you stop struggling and get back to performing and living at your best.
Our team of experienced, board-certified chiropractors and highly skilled professional support staff are ready to help you.
It's time to get relief from that nagging pain or injury that's holding you back.
Schedule An Appointment
Get the care you need to do what you love again.
You'll get more than just an adjustment
As you progress, our doctors will provide you with a simple, yet effective, home care program that focuses on helping you move better, feel better and get back to living.
Along the road to recovery, you will also explore other avenues that contribute to feeling your best like healthy nutritional habits, strategies for improving your sleep, ideal fitness programs for you and other lifestyle attributes that influence your health and well-being.
Our goal is to assist you in creating a high-performance lifestyle.
Services We Offer
We are more than a one dimensional chiropractic clinic
While your treatment plan will be specific to you and customized to meet your goals, here are the services we offer that you may receive while working with us:
We are in-network with all major health insurance carriers to help make our care affordable and accessible.
Schedule An Appointment
We work with athletes of all ages
Nagging injuries don't have to keep you on the sidelines. Let us show you a better way to care for injuries and keep you strong and healthy.
We understand that athletes of all ages want to stay in the game and compete at their highest levels. We have over 25 years of experience working with all high school and collegiate level sports as well as adult athletes competing in golf, pickleball, CrossFit and adult volleyball, softball and basketball leagues.
Our drug-free approach to treating and managing sports injuries helps injured athletes return to play faster and helps all athletes perform their best. We have had excellent results treating the following sports injuries:
Back and Neck Injuries

Ankle sprains

Shoulder injuries

Knee injuries

Elbow injuries

Concussions
We Take You From Struggling With Pain To Feeling Your Best
This is our simple process: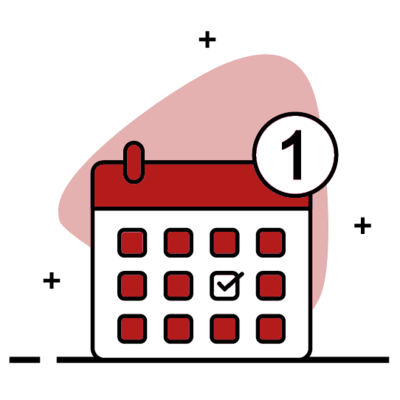 Schedule A Discovery Visit
Phone the office or enroll online to book a time that works for you.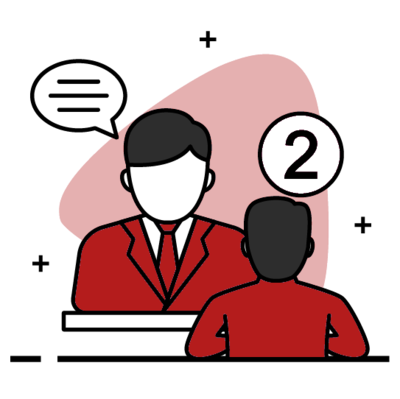 Get A Unique, Personalized Treatment Plan
Start recieving chiropractic care, soft tissue work, mobility and exercise training that gets real results.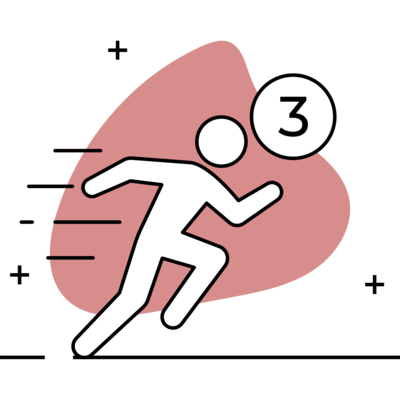 Start Living Again
Get back to doing all the things you love because you are feeling better.
Imagine what life will be like without the pain or fully recovered from your injury.
How long has it been since you've really felt great? Your best days of being active and enjoying life are still ahead of you! We can't wait to share that joy with you.
Schedule An Appointment